Some- NOT all!!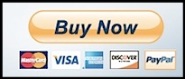 Remember, after payment is complete, check your email! The email will be sent through E-Junkie, so if you haven't received it after purchase, check your spam folders!
_________________________________________
EBOOK GIVEAWAY WINNERS!!!
We had so many wonderful people participate- I love you ALL, MUAH! This was completely random through random.org although I won't be showing you the screen shots!
Two were chosen from my blog comments, and two were chosen from Facebook.
Heeeeeere goes! The lucky Facebook winners are
Angela McFadden and Megan Curtis who said:
And the lucky blog commenters are
Congratulations guys!! Send me an email and I'll get you an ebook right away!